 Nissan Qashqai 1.5 dci dpf cleaning
Nissan Qashqai 1.5 dci DPF clean
The Qashqai is a great family car introduced in 2007. I have been called to many of the Qashqai 1.5 dci with blocked diesel particulate filter or DPF for short. I don't know what it is about these particular cars but I have attended many that are so blocked that the engine wouldn't rev up and one that wouldn't even run. The usual cause is a broken plastic turbo boost pipe connector which when broken allows the turbo boost to leak away before getting to the engine. These are simple to change but the aftermath is a bigger problem. Warning lights staying on the dash and a car that is stuck in limp mode.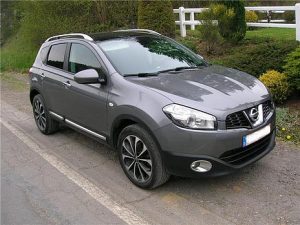 The first thing I always do is prove that the DPF is actually blocked. I do this with a manual back pressure gauge and regularly I find the Nissan Qashqai 1.5 dci DPF back pressure so high that it is more than my gauge can measure.
Over time I have modified and developed the normal DPF cleaning method specifically for Qashqai. I always manage to get the car running and revving properly. A long drive afterwards finishes off the process and ensures that the car is able to look after itself in future. My mobile DPF cleaning process is available for all diesel cars, diesel vans and diesel trucks.
If you've got a poorly Nissan Qashqai DPF in Sussex then I am your man. Guaranteed!!!