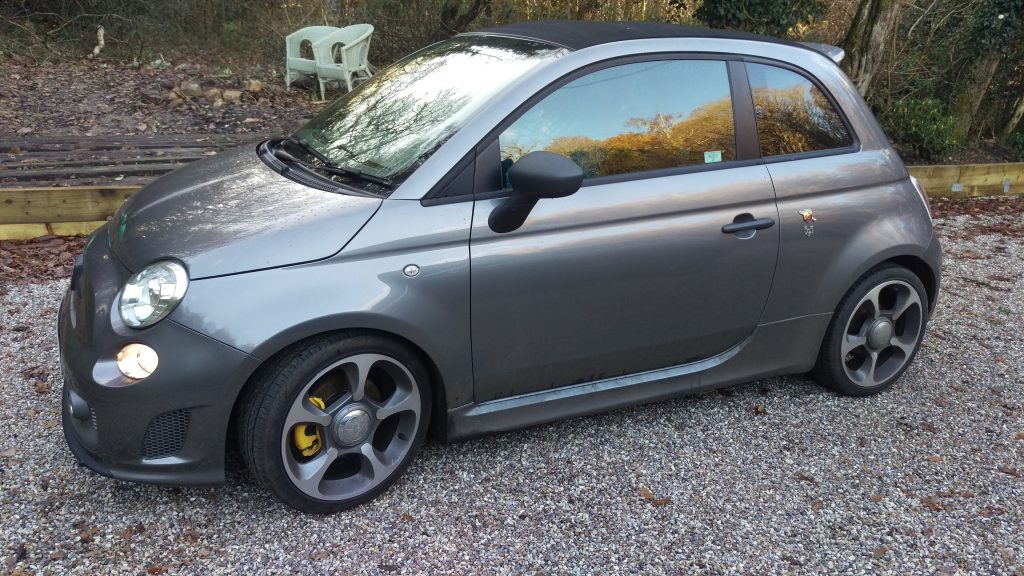 This little pocket rocket Abarth 595 had been remapped elsewhere badly and hadn't achieved the customer expectations.
I attended the car and removed the ecu to connect directly to its circuit board. This way I was able to get a full read of all the software points. A new map was created, the ecu sealed and reinstalled then road test time. BINGO.
The car drives beautifully in all conditions!